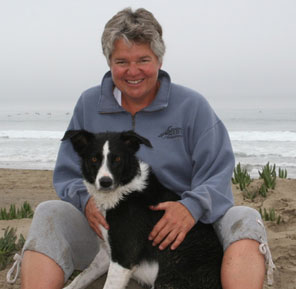 Canine Academy provides top-notch dog obedience and agility training classes. It is located in Atascadero, California in San Luis Obispo County on California's Central Coast.
The Academy is owned and managed by Eileen Harnedy, a woman with a life-long interest in dogs and extensive experience in dog handling in competition and in the classroom.  Eileen personally directs many of the classes in obedience and agility. She is assisted by a talented array of experienced instructors.
Training of dogs and their handlers is offered in a group class setting. Class sizes are kept small to allow for individual instruction and problem solving. These classes enhance owner and dog communication and assist building strong, lifelong bonds.
The Academy stresses throughly teaching the dog what we want with reward based training before correcting behavior that we don't want with fair, humane methods.